3 tags
If I strung together all the scores of pages I have to write at the end of each semester of Grad School, I would have my dissertation done. #ironic
3 tags
Pompeii (2014) →
Something to look forward too? 
5 tags
The amount of candy I eat during finals is...
BONA FORTUNA to everyone taking finals, writing papers, or graduating in the upcoming weeks! 
4 tags
DownLOEBables - Loeb Books Available Free Online →
classicsmatters: DownLOEBables — Loeb Books Available Free Online Free Loebs.  Free Loebs?  Free Loebs!  FREE LOOOOOOOOOOOEBS!!!!! Too good not to share. 
4 tags
High Valyrian: The 'Latin' of Game of Thrones →
High Valyrian is the Latin of Martin's world, the mother language, and to elevate and differentiate it from the harsh, guttural sounds of Dothraki, Peterson made Valyrian a far more mellifluous tongue…
3 tags
Bringing new life to a 'dead' language | News... →
leonia42: In Ted Gellar-Goad's class, each student chooses a character from Graeco-Roman myth, writes spells, maps dungeons and earns experience points to gain levels while they learn to write Latin. It's all part of a semester-long journey based on game theory. People don't give Latin enough credit but it's a great language to learn if you're a science major, an English major, a history...
1 tag
Happy Birthday, Roma!
Lesbia Illa: Is Writing an Honors Thesis More Work... →
lesbiailla: For blog.grads.co.uk on March 31, 2013 In America, college seniors in good academic standing have the option of writing an Honors Thesis and graduating with the impressive adage "With Honors." An Honors Thesis is a long paper on a subject of the students' choice that is relevant to their… I will say, if you want to go to grad school in Classics, it's kinda a must. 
2 tags
2 tags
Opened my email this morning to this: In this week's issue of The New York Latin Leaflet the controversy over the ablative with dignus continues unabated. #classicsproblems
3 tags
Camping It Up in Ancient Rome: A Queer Take on... →
3 tags
I was moderating a Classics conference this morning and the panel was on pedagogy (specifically translation in the classroom) and the QandA almost got heated and it was awesome.
1 tag
3 tags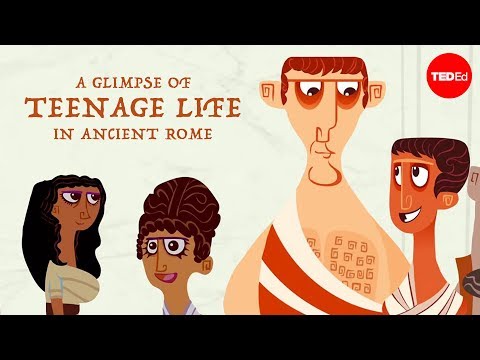 4 tags
NPR: Uses for Latin if you are not the Pope →
What are your thoughts on the tone of this article?  Studying the classics, since it has little professional application outside of a few elite careers, tends to be seen as something of a luxury pursuit. Latin serves as a cultural signifier — if you are studying classics, you announce either your wealth or your devotion to the selfless pursuit of knowledge. In movies and books, knowledge of...
5 tags
3 tags
4 tags
LatinSummer Registration Now Open! →
Hey all, Registration for LatinSummer programs in Amherst, St. Louis, Charleston and Williamsburg, VA are now OPEN. Also, if you want to apply to teach, application are due Feb. 15. Please spread the word to any families with children in grades 1-7 in these areas—it's a wonderful (and affordable!) two-week summer program for students to explore the Classical World! 
First Day of Classes
Workshop on Teaching Classics Callimachus Horace Aristophanes What are you all taking this semester? 
3 tags
8 tags
Summer Latin Programs for Grades 1-7 →
I work with Ascanius: The Youth Classics Institute which has been introducing kids to Latin and the Roman world for over a decade. Each summer we host a series of LatinSummer camps for students in grades 1-7. Registration is not yet open, but please take a look at the brochures up on the website and spread the word to anyone in the following areas whom you may know and may be interested!  ...
5 tags
3 tags
4 tags
For the Holiday Season: Seneca, On Benefits →
As the pupils of Socrates, each in proportion to his means, gave him large presents, Aeschines, a poor pupil, said, "I can find nothing to give you which is worthy of you; I feel my poverty in this respect alone. Therefore I present you with the only thing I possess, myself. I pray that you may take this my present, such as it is, in good part, and may remember that the others,...
3 tags
"There's no such thing as dead languages, only dormant minds."
– Carlos Ruiz Zafón (via thepenguinpress)
1 tag
3 tags
2 tags
4 tags
Branding the Classics Major →
3 tags
FUCK YEAH ANCIENT ROME: For those who missed it,... →
fyeahancientrome: For those who missed it, good interview last night on the Colbert Report with Anthony Everitt about his book "The Rise of Rome: The Making of the World's Greatest Empire." Best part: when Colbert and Everitt discuss their favourite emperors, and then Colbert randomly spews Latin because he can….
4 tags
Reading Lucan's Pharsalia. SO MANY FEELS. 
6 tags
2012-3 Winter Storms get Classical Names →
3 tags
Festina Lente: Erasmus' Adagia →
"And that is the dilemma for the The Classics Corner: how to make the study of classical antiquity appealing and meaningful—or even just intelligible—to a city and a culture always intent on rushing by?"
4 tags
Ancient Gangnam Style
wtfarthistory: Bronze Statuette of a Rider Wearing an Elephant Skin, Hellenistic Period, 3rd century B.C., bronze.  The Metropolitan Museum of Art, New York A Greek Bronze Rider, Hellenistic Period, c. 2nd-1st century B.C., bronze.  Sold at Christie's New York, 2008 Young Horse-Rider, 1st century A.D., bronze.  National Museum of Afghanistan, Kabul Read More
5 tags
Pop Classics: Classical Elements in A Game of... →
"The Roman Empire seems a particularly natural fit for A Song of Ice and Fire, since George RR Martin's fantasy world already incorporates elements of the Roman Empire in the wall that separates Westeros from the distinctly Scottish-accented Wildings* …
2 tags
3 tags
The Medical Use of Cannabis Among the Greeks and... →
hemp4victory: This article, which contains a complete survey of the surviving references to medical cannabis in Greek and Latin literature, up-dates the last serious treatment of the subject (Brunner 1973).Though it eventually became commonplace, cannabis seems to have been largely unknown to the Greeks in the fifth century BCE, when Herodotus wrote his description of the hemp vapor-baths used...
2 tags
I'm taking a class on Seneca with David Konstan (aka one of my Classics idols, the other is Michael Putnam) and he wants us to just call him "David" and there's no midterm or final and no secondary readings and I am actually in Classics heaven right now.  PS, I have already had a class with Michael Putnam, so I just need one with Mary Beard and Andrew Wallace-Hadrill and...
2 tags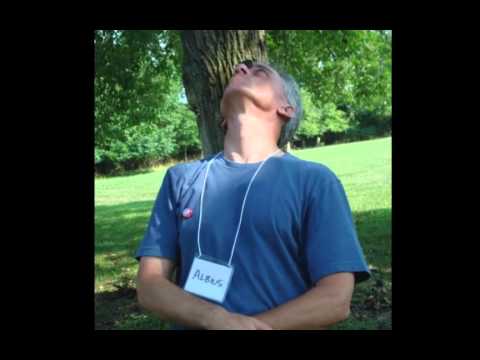 1 tag
Decaf or high-test?: "Ithaka" by C.P. Cavafy As... →
decaforhightest: "Ithaka" by C.P. Cavafy As you set out for Ithaka hope the voyage is a long one, full of adventure, full of discovery. Laistrygonians and Cyclops, angry Poseidon—don't be afraid of them: you'll never find things like that on your way as long as you keep your thoughts raised high, as long as a…
1 tag
3 tags
2 tags
News in Latin. With a Finnish accent. →
1 tag
2 tags
McKayla Not Impressed →
2 tags
6 types of love
Eros a passionate physical and emotional love based on aesthetic enjoyment; stereotype of romantic love Ludus a love that is played as a game or sport; conquest; may have multiple partners at once Storge an affectionate love that slowly develops from friendship, based on similarity Pragma  love that is driven by the head, not the heart Mania obsessive love; experience great emotional highs...
1 tag
"For it is not possible to lay down any general rule to serve as a kind of fixed..."
– Trajan, in his correspondence with Pliny. Is Trajan onto something? (via sebastiankarl)